Choosing the right flooring for business can be a tough decision. You need to take into account the amount of wear your floor will take on a daily basis which can vary whether you are buying for an office or retail location. Our Flooring Consultants can help make it easy.
Commercial Flooring Solutions
Commercial flooring comprises the largest segment of the flooring industry and the amount of options and choices available reflect that market size. All types of flooring including carpet, resilient vinyl, ceramic tile, and hardwood are available in commercial variations that offer increased durability for commercial applications. Other options gaining popularity for commercial flooring are vinyl tiles and vinyl planks.
Most commercial spaces have different wear zones within one location. Entrances and hallways are high traffic and often require more maintenance than the moderate traffic and cleaner spaces like offices.
In Stock you will find a large selection of different styles and levels of durability in commercial floor options. For those who need flooring right now or simply want the advantage of prices that in-house stock can give you, we have product ready for you to take with you. If you cannot find your desired style and colour in stock, then you will find it in our large showroom; full of displays of many more options.
The Flooring Superstores teams of Flooring Consultants can help you choose from a suitable selection of products for all of your demanding and hard wearing areas.
We have professional installation crews!
Flooring built to
outlast high traffic
wear
---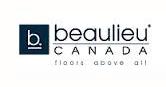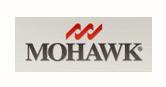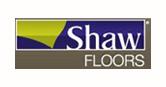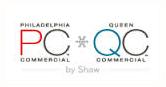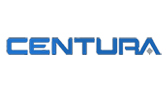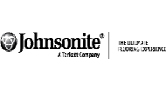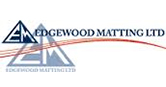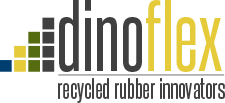 Commercial Carpeting

Commercial carpet is a quieter and more comfortable option than hard surfaces. It has been proven carpet offerings can take a beating and stand the test of time while actually reducing maintenance costs. With proper routine maintenance, such as vacuum and following simple cleaning instructions, carpet will maintain its beauty for years to come. In fact, carpet will allow your custodial crew to clean more space in the same eight-hour shift than spaces with hard surfaces.

According to the Carpet and Rug Institute Texture Appearance Retention Ratings (TARR), carpet is tested and rated moderate, heavy or severe depending on its ability to withstand extensive wear. We use these ratings as indicators to ensure that our carried carpet is constructed for optimum performance within specific applications.

Vinyl Commercial Tile (VCT)

The time-tested durability of vinyl composition tile (VCT) makes it ideal for commercial flooring applications. Vinyl composition tile maintains its beauty under heavy foot traffic, making any scuffs or scrapes virtually undetectable. It is also moisture and stain resistant, so spills can be easily removed. When compared with alternative materials, vinyl commercial tile flooring offers an attractive installed cost with economical maintenance over the life of the floor.

Luxury VinylTile (LVT) and Plank

Luxury vinyl tile (LVT) and plank styles offer the perfect blend of style and functionality. Stone or hardwood flooring is prone to damage or breakage and may be impractical for commercial spaces, especially those with high-traffic areas. Luxury vinyl tile is the perfect alternative for businesses seeking resilient flooring that looks just like the real thing. Advances in printing technologies, are bringing great new organic-type visuals to the products. For example, some LVT products can now simulate grout lines, tumbled edges, and other details that mimic natural stone, or texture and graining inspired by wood. Luxury vinyl plank flooring resists scuffs, stains, and gouges, making it a popular choice for commercial flooring applications such as restaurants, hotels, banks, and supermarkets.

Commercial Carpet Tile

Carpet tile (sometimes called modular tile) is tough enough to handle heavy foot traffic or mobile furniture. The ease of installation, elimination of downtime in the workplace, and creative freedom offered by carpet tile has made it the number one flooring choice in the corporate sector. Carpet tile flooring is easy to care for and can be easily maintained by vacuum or sweeping. In the event of a stubborn stain or damaged tile, it can simply be replaced by a new one. Carpet tile is a popular commercial flooring choice for offices and corporate buildings because it also provides easy access to underfoot cabling if needed. Product innovation over the last three years has allowed designers to mix patterns and colours in creative ways. With office layouts being defined less and less by walls and partitions, flooring can be used to delineate collaborative workspaces and add punches of colour.

For our out of town customers it is easier to ship than broadloom.
In Stock there are several styles and flooring types to consider for your commercial space. Our large Warehouse Showroom displays many options. Call our Prince George flooring store or
request a quote!
COMMERCIAL FLOORING
-Options for All Types of Businesses -